Investment &
Development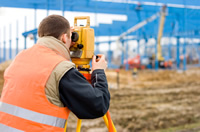 We advise clients on investment and development opportunities in the UK and throughout the World.
Our Investment Service is designed to offer you everything you need to find the perfect Investment to suit your needs. With everything from advice, to hands on negotiating for you, dealing with other agents/clients and of course finding the right tenant for your Property at the end of the process!
When finding the right Property for you, we may need to look further than just our available properties for sale. Of course, we have a very good working relationship with many of the local agents, and will source you properties from other agents, and help oversee the negotiation and purchase of this property, to make sure that we find the right property for you!
Alternative property uses must always be considered in order to maximise the investor's return and Property Options can offer a comprehensive service in preparing appraisals on viable option schemes. We can identify development opportunities, advise on funding strategy and give general property investment advice on land and buildings for both capital and income performance. We also advise on portfolio asset management, and provide a full range of management services.
Please call us to discuss your requirements in more details!