About Us
---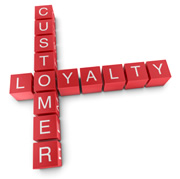 Property Options are a highly motivated, independent, residential Sales and Lettings Estate Agency that was established in 2004. We are a professional, proactive and market leading company aiming to achieve the best results for our clients at all times. We pride ourselves on our personal service and our ability to think long term. Recommendation and repeat business is an integral part of our company success. We have a strong presence on the internet with our regularly updated website along with our carefully selected property portals. This guarantees local, national and international exposure for our clients.
Trust Experienced Agents Outstanding Results.
Why Choose Property Options?
We have a distinctive tone of voice, which is an important part of our brand. Itís direct and informal, with plenty of energy and enthusiasm.
And as a company we have armfuls of vision and ambition. Put all this together and you can see why our proposition is ĎTrust Experienced Agents Outstanding Resultsí. Itís important to us that everything we do and say demonstrates these values and conveys that we really are different from other estate agents. We aim to make your experience of moving home as simple and stress free as possible.
Personally tailored to your needs
We tailor a comprehensive marketing strategy to each individual property, taking time to ensure that we reach the right people with maximum exposure and excellent presentation.
Outstanding customer service
Our customer service is outstanding - we are immensely proud of our highly trained residential team, who are vastly experienced in the local and regional markets. Behind the scenes it's an ongoing mixture of advertising, telephone calls, leaflets, emails and hard work.
Professional associations
Property Options are proud to subscribe to professional bodies, with rules and codes of conduct that must be adhered to: The Property Ombudsman.
Eye-catching marketing
Office displays are clear and eye-catching, situated in prominent locations, and properties are advertised locally, nationally and internationally on Rightmove, and Propertyoptions.co.uk .
Our professionally produced, high quality brochures create immediate impact, we place bold, distinctive adverts, and our website is clear, concise and attractive.
State of the art technology
Property Options have invested heavily in a state of the art computer system, leading the market both in terms of matching properties to house hunters and also communicating with customers.
Clear communication
Communication is key, which is why our investments have proved to be successful for our clients. All in all, we've got it covered!
We are a professional team with years of estate agency experience - and most importantly great local knowledge.