About Property Options
Our Mission Statement: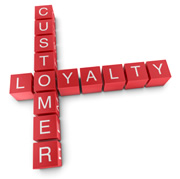 "To dominate the property market NATIONWIDE, continually striving for excellence by delivering complete market knowledge and high level customer service"
Property Options was established in 2004 and have since achieved a recognised reputation for quality customer service and the highest level of professionalism.
We will treat everyone with care attention and courtesy, and it means doing the right thing at all times. This means that our landlords will come back to us time and time again and tenants will recommend us to their friends.
We have grown into one of Derbyshire's leading estate agents, with local offices offering properties around Derbyshire and surrounding areas.
The full range of property services we offer means we have experts with the skills to meet all your property needs. We understand the property market and we are committed to excellence.
Whether you are buying, selling or looking to rent your property, Property Options will advise and assist you every step of the way.
Our team is passionate about property and has the legal knowledge and extensive experience in all areas of managing your needs and to guide us in everything we do; for both commercial and residential property.
Directors Message
"There is no asset more valuable than our customers and a strong brand that they recognise. At Property Options, We aim to value, protect and build the brand with commitment and action that are unsurpassed. The friendly and professional service and products we offer clients incorporating our brand positioning and value proposition, should be second to none.
From selling or letting property, conveyancing and survey work to utility supplies every product we bring to you is developed and approved by specialists in their field, whose capabilities and expertise are recognised throughout the industry."